Impact roller is the belt conveyor's element that is used in places where the material falls onto the belt. As the other rollers, it is necessary for proper belt conveyor's functioning in the mining, industrial and construction industries.
It is designed from the steel pipe and rings placed on the entire width of roller.
Below you can find an example of the shape of applied rings.
Technical description of the impact roller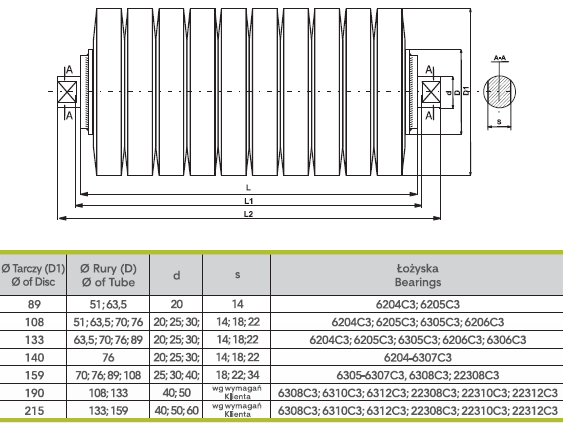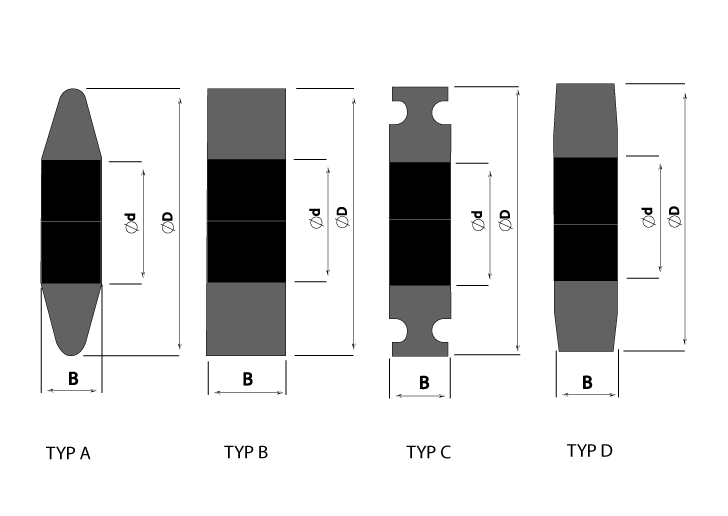 The Impact roller's discs can be produced of:
Plain rubber
Rubber mixture with admixtures giving special properties, e. g. anti-electrostaticity
Polyurethane
Polyurethane with admixtures giving special coating properties
Types of shafts
We encourage you to get familiarize with our offer on the other belt conveyor's elements, such as: guide roller or metal rollers